RESOURCES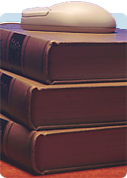 We offer this section in the hope of helping people educate themselves about some of the more basic, yet important, elements of the law in Illinois and the nation. Please take a moment to review the information below. Then give us a call and let's get started.
Frequently Asked Questions
Do you charge for an initial consultation?

We encourage prospective clients to contact us about their matters and no fees will be charged until we determine that we can help and agree with the client on a suitable fee structure.
What are your fee structures?

Our range of hourly rates is well below what is being charged at other Chicago firms for people of similar experience. We are flexible in using traditional and alternative billing arrangements.
Links
Legal

American Arbitration Association

American Bar Association

Chicago Council of Lawyers

FindLaw.com

Supreme Court

West Group

Westlaw
Business and Finance

Better Business Bureau

NASDAQ

US Chamber of Commerce
Government

Executive Branch

Legislative Branch

Library of Congress