AREAS OF PRACTICE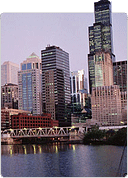 Landlord / Tenant Law
Landlord / Tenant Legal Obligations

Owners and managers of residential real estate in Illinois need to understand the complex requirements of the many laws concerning landlord-tenant obligations. Many landlords and property managers have learned too late about the enormous financial consequences that can result if they do not have good legal advice about these laws.

The law firm of Torshen, Slobig & Axel, Ltd. has extensive experience in assisting property owners and managers. We have successfully advised and represented many of the largest and best known owners and managers of residential real estate. We also have helped many family owned real estate businesses. We can help you, too.

Torshen, Slobig & Axel, Ltd. can assist you in developing procedures to avoid the pitfalls posed by the landlord-tenant laws. If you have been sued by a tenant, we will provide a vigorous and creative defense based on our extensive experience. Torshen, Slobig & Axel, Ltd. also has often represented property owners in cases involving claims of mold infestation.

There are various local and state landlord-tenant laws which may apply to your residential real estate. The City of Chicago has its own Residential Landlord and Tenant Ordinance. There also is an Evanston Residential Landlord and Tenant Ordinance. Other municipalities B including Oak Park and Mt. Prospect B have their own laws. There are also several State of Illinois statutes relating to landlord-tenant relationships, including the Illinois Security Deposit Return Act, the Security Deposit Interest Act, and the Illinois Retaliatory Eviction Act.

The legal requirements are often very intricate and difficult to follow. This is especially true with respect to the rules concerning tenant security deposits. Landlords need professional advice about the amount of security deposit interest they must pay, where they can place a tenant security deposit to avoid commingling problems, the date on which interest payments are due, and the procedures to be followed in returning security deposit or applying deposit to cover unpaid rent or apartment damage.

Many landlord-tenant laws, including the Chicago ordinance, entitle tenants to a large penalty (including as much as twice the amount of the security deposit) if they can prove a violation. Under some laws, penalties can be imposed for unintentional mistakes, and even if the tenant suffered no or very little monetary loss. Furthermore, landlord-tenant laws typically entitle successful tenant plaintiffs to recover their attorneys - fees and expenses from the defendant owner or manager. Because the landlord may end up paying their fees, many lawyers search for tenants to represent in landlord-tenant lawsuits, including class actions. Landlord-tenant class actions are lawsuits in which one or more tenants seek to represent a larger group or "class" of fellow or former tenants, claiming that they all suffered from a similar violation of the landlord-tenant laws. If the tenant is successful, the landlord will have to pay penalties to all members of a large "class" of tenants, as well as the tenants - legal fees and expenses.

Property owners and their managers need expert legal advice to avoid the risks posed by the landlord tenant laws. Torshen, Slobig & Axel, Ltd. can assist you in evaluating your current practices to make certain that you are in compliance with the legal requirements. We can work with you to develop procedures that will minimize your exposure to tenant lawsuits. We can effectively defend you if you are sued. If you want to learn more about how the experienced litigators at Torshen, Slobig & Axel, Ltd., can help you, please contact us at law@torshen.com or call us at 312-372-9282.


Please NOTE: Since it is possible for the laws to be changed at any time, the information provided here cannot be guaranteed to reflect the current law. The information on this website is provided solely for informational purposes and does not constitute legal adivce from our firm. Please consult an attorney before taking any action.